Meet Prof Galia Rahav: Israel's 'Lockdown Lady'
When confronted with the science, Rahav did not respond
Posted by
Yudi Sherman
Yudi Sherman
Writer and Reporter
Shining a spotlight on media and government disinformation.
The pandemic's lockdowns caused an increase in poverty and domestic violence, less education, and higher unemployment, according to a study from Johns Hopkins University. In the end, the lockdowns had little to no effect on COVID-19 deaths. 
The lockdowns also caused a 60% increase in the number of psychiatric patients in Israel, according to another study.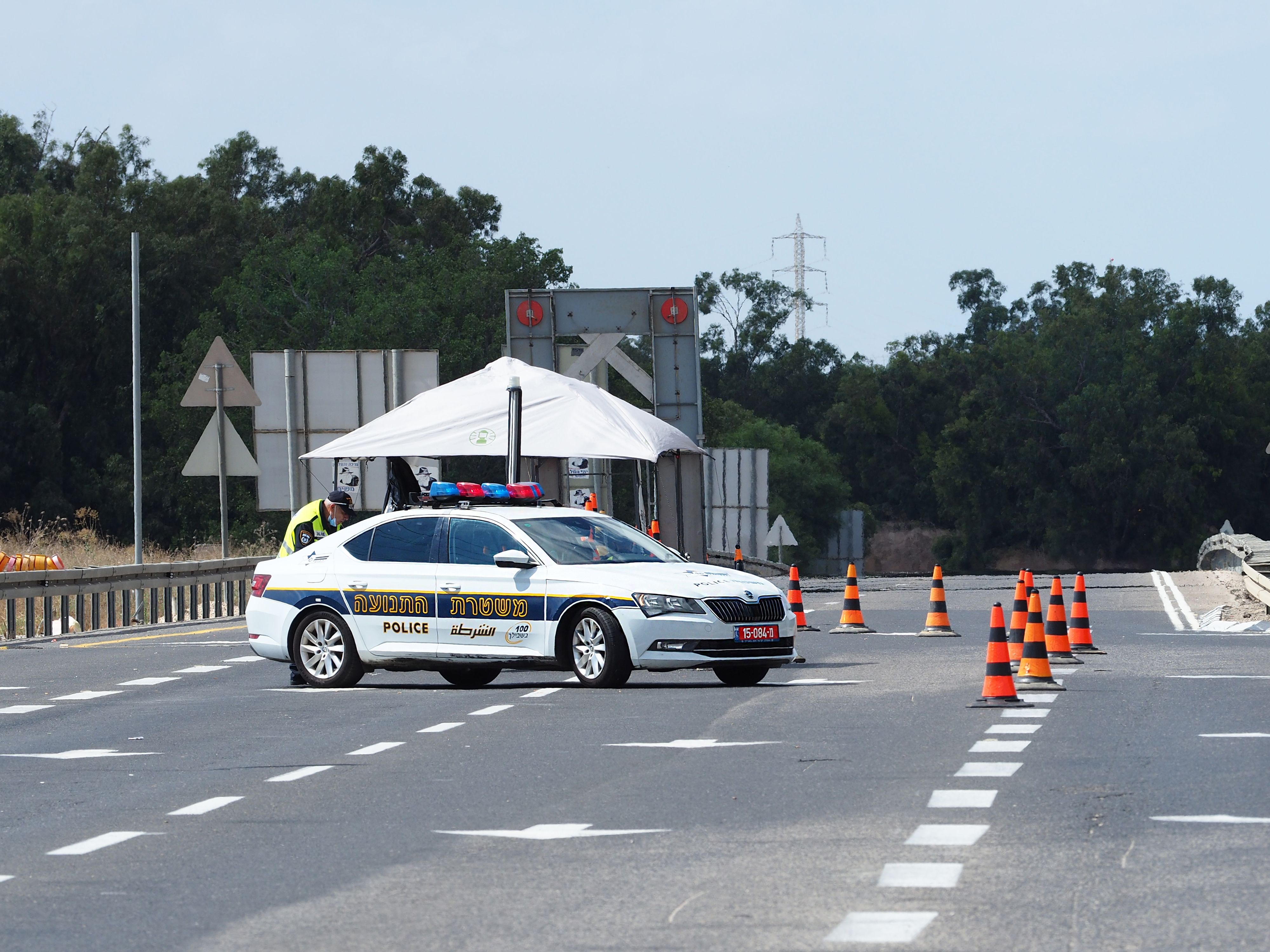 During lockdowns, the number of obese patients increased 8%, the number of smoking patients went up 7%, the number of patients suffering from high blood pressure increased 6%, and the number of patients with cardiovascular diseases jumped 14%. 
Because of lockdowns, experts are warning of a "psychiatric pandemic" among children and adolescents. 
But on January 17, 2021, as Israel's citizens were in their third week of a nationwide lockdown and COVID cases were still rising, Professor Galia Rahav was not satisfied. 
"This is not a real lockdown," Rahav complained to Ynet News when asked why COVID-19 cases were skyrocketing even after three weeks of lockdown. "There isn't enough enforcement." 
Nevertheless, she added, "Another week of lockdown is necessary." 
And indeed, the lockdown was extended for an extra week. 
On January 27, 2021, as Israelis were in their fourth straight week of lockdown and cases were still rising, Rahav had the same answer. 
"The lockdown right now is not a true lockdown," she said, adding: "As long as children are not vaccinated, it's a problem, because children often spread infections." 
As recently as January 2022, Rahav was still calling for lockdowns. 
"I was very opposed to New Year's Eve parties," said Rahav, according to Channel 10 News. "I think a lockdown was critical and it was a pity we did not do it." 
Meet Professor Galia Rahav, head of Sheba Medical Center's Infectious Disease Unit and Israel's "Lockdown Lady". 
Rahav has been one of the driving forces behind the Israel government's heavy-handed approach to COVID-19, including harsh lockdowns and child vaccinations. 
"One of our problems is that children aren't vaccinated," Rahav bemoaned in January 2021. "I hope that there will soon be a go-ahead from Pfizer to vaccinate children...it's very important. It's critical to vaccinate them." 
Since the start of the pandemic, Rahav has been the Israeli media's COVID darling, having been quoted perhaps more than any other non-governmental health expert. 
And as an advisor to the Israeli government, she is very well protected. 
Last year, just after Rahav began pushing aggressively for child vaccinations, there was fierce backlash among some parents, including death wishes. 
"Mrs. Rahav, what exactly did you expect when you recommended 'vaccinating' children with an extremely poisonous, experimental genetic complex which is far from being a vaccine at all, with the knowledge that children are going to die???" one parent reportedly wrote on social media. "You will cause the deaths of children, and you thought that parents would keep quiet when faced with this? ...I will avoid writing what I wish you and all your vile 'friends.' We will hold all of you to account, don't worry." 
The parent reportedly also threatened Rahav in person. 
The parent was ordered to pay Rahav 42,000 NIS and write a letter of apology for her words. 
Rahav vowed to use the money to further her cause to vaccinate children. 
"I am very happy," said Rahav in response to the judgment. "People should understand that there is a price for violence. This is so that people will see, and take note, so that every person will think twice before he says inappropriate things and makes inappropriate accusations." 
In addition, the Israel government issued a statement in defense of Rahav: 
"We reject with utmost disgust the announcement denouncing her and comparing her to dark times in human history," says the government's website. "Those individuals who chose to express themselves in such terms have brought great shame and disgrace upon themselves." 
On Friday, Rahav urged people to confront those who are not vaccinated and pressure them to do so. 
"We must approach every person who has not been vaccinated, go to each individual, and try to convince him [to get the vaccine]," said Rahav, according to Israel National News. "…It is important to keep the guidelines." 
Rahav has not been a fan of the unvaccinated.
"The anti-vaxxers are parasites," she said in an interview with Israel Hayom last year.
It is worth noting that Prof. Rahav is far from a disinterested party.  She has been receiving money from Pfizer for many years and apparently has an ongoing relationship with the Pharma giant. As far back as 2007 she is listed as an author of a study that was financed by a Pfizer grant.   In the transparency disclosure section of a scientific study published in 2013 we find that "Prof. Rahav serves as a consultant to Pfizer . . . and she received payments for lectures and travel and meeting expenses from . . . Pfizer."  Another more recent study's disclosure lists Rahav's Pfizer interests. "Pfizer: Consultant, Investigator and Speaker's Bureau, Consulting fee, Research grant and Speaker honorarium."
Frontline News reached out to Rahav providing her with the studies mentioned earlier showing that lockdowns not only had no benefit but actually caused extreme devastation, and submitted several questions. 
Specifically, Frontline News asked her to share the data that told her lockdowns were effective. 
She was asked if she considered the psychological impact of the lockdowns when she advocated for them, and if that would have made a difference. 
She was asked if her awareness of the other health impacts (increase in obesity, smoking) have changed her position. 
Given she was so certain that lockdowns would help infection and mortality rates, and now the science clearly opposes that, she was asked if she is at all concerned that science will also contradict her position on vaccines. 
She was asked why her website claims that the COVID-19 vaccine prevents transmission, contradicting scientific consensus.  
She was asked why children need to be vaccinated if, according to her website "infected children do not become seriously ill, and, in many cases, are asymptomatic."  
Furthermore, she was asked about her claim that children need to be vaccinated because "they often spread infections", now knowing that the vaccine does not stop infections. 
Finally, she was asked how she would respond to other hospital administrators, such as Yaakov Giris at Ichilov Hospital, who say that most (80%) of their serious COVID cases are among the fully-vaccinated.
As has been the case with many lockdown advocates, Rahav did not respond to Frontline News' request for comment.
Then again, given her financial ties to Pfizer, the answer to these questions may just be staring us in the face.