Medical Kidnapping? Breast milk-dependent infant deteriorates in state custody
Unable to eat solid foods, 10-month-old removed from mother after she didn't feel well and canceled clinic appointment
Posted by
Eliyahu Tulshinski
Eliyahu Tulshinski
Writer and Teacher
Focusing on the influence of socialism on public health policy.
An Idaho couple is accusing the Idaho Department of Health and Welfare of kidnapping their son, Cyrus, and depriving him of his only source of nutrition, his mother's milk. 
Show of force
Cyrus was taken into custody Saturday morning in a dramatic scene described by the baby's grandfather, Diego Rodriguez, in a post entitled, Baby Cyrus Was Kidnapped!!! The baby's parents, Marissa and Levi Anderson, were followed to a gas station and surrounded by  
"well over a dozen officers and squad cars. They acted like they were arresting Al Capone. The officers violated multiple rights, did not follow the constitution or other laws and statutes and arrested both of my daughters, handcuffed Levi, and then forcefully stripped Baby Cyrus away from his crying mother (my daughter), for alleged "child endangerment" because they canceled a pediatric appointment and the doctor called CPS [Child Protective Services] claiming that Cyrus was 'underweight.'"
For his health?
The Andersons were allowed to see their son Sunday night in the hospital in which the Child and Family Services and Foster Care agency placed him, in the presence of a police officer and social worker. After less than two days in state custody, they reported that their infant son had become
"unresponsive and lethargic and his spirit has completely changed. He is unrecognizable from the child he was when they stole him away from us."
Rodriguez's post includes video showing an alert and happy, though thin, baby just prior to the seizure compared to pictures taken during the parent's hospital visit in which Cyrus is seen sleeping with red skin blotches on his face. 
Parental neglect?
Rodriguez says his grandson's low weight is due to his inability to fully digest proteins at this point, causing him to vomit each time he eats anything other than his mother's milk, even goat's milk powder:
"Baby Cyrus had begun vomiting a month or so ago when Marissa started to introduce solid foods to him. Her and Levi spent countless hours researching every possible cause—going to doctors, naturopaths, specialists, and more—and all at great out-of-pocket expense. Cyrus would get better and then relapse. This happened a few times. 

"As part of their continued research and care for Cyrus, they decided (reluctantly) to take Cyrus to St. Luke's so he could get an IV to help re-hydrate him after vomiting so much. The plan/idea was for him to be well so they could try different foods, formulas, or whatever—to see what Cyrus could take and what he could not."
Not cooperating?
Ironically, just days before the state seized Cyrus on March 12, 2022, and hospitalized him, the Andersons themselves had their son admitted to the very same hospital voluntarily for 4 days after they brought him to the hospital's emergency room on March 1, 2022, to treat his weakness and dehydration resulting from his difficulty eating, with Marissa staying at the hospital to nurse Cyrus.
Red Voice Media summarizes what happened next:
"Other than the digestive issues, Cyrus was sent home with a 'clean bill of health' … Still, the Andersons were taking Cyrus in for daily weigh-ins to Dr. Aaron Dykstra at Functional Medicine of Idaho. 

"Marissa called the office on Friday (March 11) to let them know she wasn't feeling well and wouldn't be bringing Cyrus in that day (as per just about every hospital protocol in the world right now). The doctor called her back later but she didn't answer (she was sleeping). Marissa then found out via text message from social worker Nice Loufoua that CPS was contacted for alleged child endangerment of Cyrus."
Presumably, during COVID, the clinic would not have allowed Marissa to enter while showing cold symptoms. Additionally, Mr. Dykstra is actually not a medical doctor. He is a nurse with a Doctor of Nursing Practice degree. Nonetheless, the social worker relied on his report and, instead of checking with the baby's parents whether they would be bringing Cyrus for his daily weigh-in the next day, Saturday, at the same clinic, the social worker demanded that they immediately bring Cyrus to the Faces of Hope Victim Center's Triage and Support Center for victims of domestic and sexual violence and other forms of child abuse. 
"Levi did contact Nice Loufoua, the social worker who had texted Marissa, and asked her what was going on? She refused to give any answers to him. He asked what they thought was wrong with Baby Cyrus since they were given a clean bill of health and discharged from the hospital. 

Nice refused to give Levi, Cyrus's father, any information and just demanded that he go immediately to a clinic because it is a "medical emergency." But she refused to tell him what the 'medical emergency' was. She then texted him the address for "Faces of Hope Victim Center."
Rodriguez asks rhetorically, 
"Would you take your child to a place called the Faces of Hope Victim Center after being verbally harassed by a social worker?"
Even up to the last moment, the Andersons offered to cooperate with daily weighings. According to an interview on the One America News Network, Marissa offered to go with the police to have the baby weighed at the hospital, only to be arrested and forcibly removed from the ambulance in which the baby was placed. 
Protests
Ammon Bundy, a current candidate for Governor of Idaho, has led protests against the seizure of Cyrus, tweeting, "Today hundreds of people gathered with us at St. Luke's in Boise to demand an end to medical tyranny and a prompt return of Baby Cyrus to his loving parents." In fact, Bundy is the interviewee in the above referenced One America story.
Fake News
KTVB7 published an article relying entirely on the government's version of this story and including several verifiably false statements. For example, they stated that the baby had, "been admitted to the hospital on March 1 'after medical personnel determined the child was suffering from severe malnourishment.'"
Without mentioning that it was the parents who brought the child to the hospital or that the child suffered from a digestive disorder making it impossible to hold down food or that the parents made huge efforts to find a food or drink that he could hold down, they gave the impression that the parents were doing the very opposite - trying to starve their child.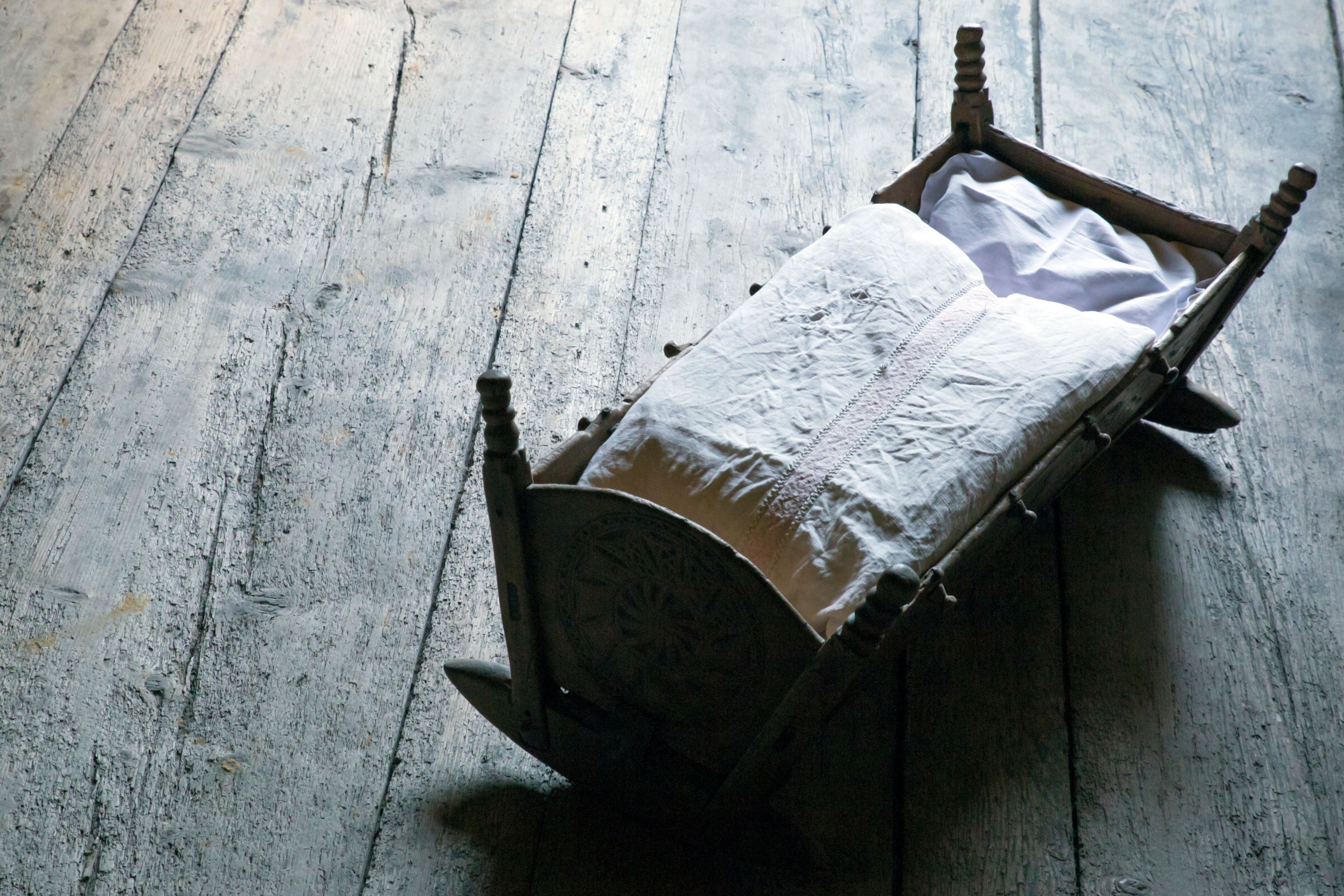 As pointed out by Rodriguez, the article claimed that the father agreed to a doctor's appointment for the baby but then "failed to show up," when in reality the father never agreed because it wasn't an appointment at their doctor but rather an appointment with the above described victim center. In fact, the news article makes it sound like there was some kind of long-term refusal to cooperate with health care workers when, in reality, it all happened in one day - a canceled Friday morning weigh-in and arrests and a seizure just after midnight (early Saturday morning).
The article even falsely stated that Bundy refused to leave the hospital property after being requested to do so, and was therefore arrested, when video posted by Rodrigues clearly shows that no such request was made and the police simply grabbed Bundy suddenly and arrested him. Bundy tweeted that, "this was an ambush arrest with no legal grounds."
Local articles like these are picked up by national outlets and repeated without fact checking, creating the false appearance of a consensus on the (incorrect) facts.
Targeted?
Interestingly, both the father and the grandfather of the seized infant are active in Freedom Man Press, an organization that works to "advance the cause of Freedom, Liberty, and the founding principles of the United States of America." 
Levi Anderson serves as the organization's Executive Director while Diego Rodriguez is the Communications and Marketing Director. Diego is described as a professional speaker and the marketing director for Freedom Man Press. He is also a known political activist and a frequent speaker at Freedom-related events.
The family has also been vocal in their opposition to mask and vaccine mandates and, during their son's hospitalization, the Andersons made clear that they want the freedom to choose whether or not to vaccinate their child. They even link to AFLDS COVID treatment protocols. While all this may be a mere coincidence, it is worth noting that these views happen to be anathema to public health officials. 
Source of heavy-handed approach to parents
Why does the government act so aggressively with parents on scant evidence of abuse (weight loss in a child where the parents are trying every possible diet to help) but so lax about, say, locating stolen property?
In Marx, Engels, and the Abolition of the Family, Richard Weikart described the socialist approach to children. 
"Marx's first significant exposure to the concept of the abolition of the family probably came during his stay in Paris in 1843-1844, when he first imbibed communist ideas and held long discussions with numerous socialists … Charles Fourier's ideas played a significant role in the socialist movement in France in the 1830s and 1840s … Fourier advocated the replacement of monogamous marriage … He also proposed that children be raised communally …

"In another passage in The German Ideology Marx and Engels asserted that both French and English socialists were pressing for the dissolution of the family. This implies some knowledge, however cursory it may have been, of Robert Owen's disdain for the family as an institution, since he was the foremost English socialist to attack the family. There is no doubt that Engels' understanding of family relationships was strongly influenced by Fourier and Owen. In Anti-Duhring, which was Engels' most influential work, he lavished praise on both socialists for their views on the family. He considered Owen's writings on marriage among his most important works. … 
"Engels in his draft for The Communist Manifesto articulated more clearly his vision for children in communist society: 

'"The raising (Erziehung) of children together in national institutions and at national expense, from that moment on, in which they can dispense with the first motherly care.' The child-rearing principles that Marx and Engels espoused were not original. Fourier and especially Owen had already vigorously touted the superiority of the communal education of children and the removal of children from parental control and influence."
Similarly, in Communism and the Family, Alexandra Kollontai wrote, 
"The state is responsible for the upbringing of children … There is no escaping the fact: the old type of family has had its day."