'How can I feel safe these days?'
Do you truly believe in what you're doing by following this isolation process set out for us? That it's the right thing to do? Or do you feel forced into it against your will, but too afraid to do anything but comply?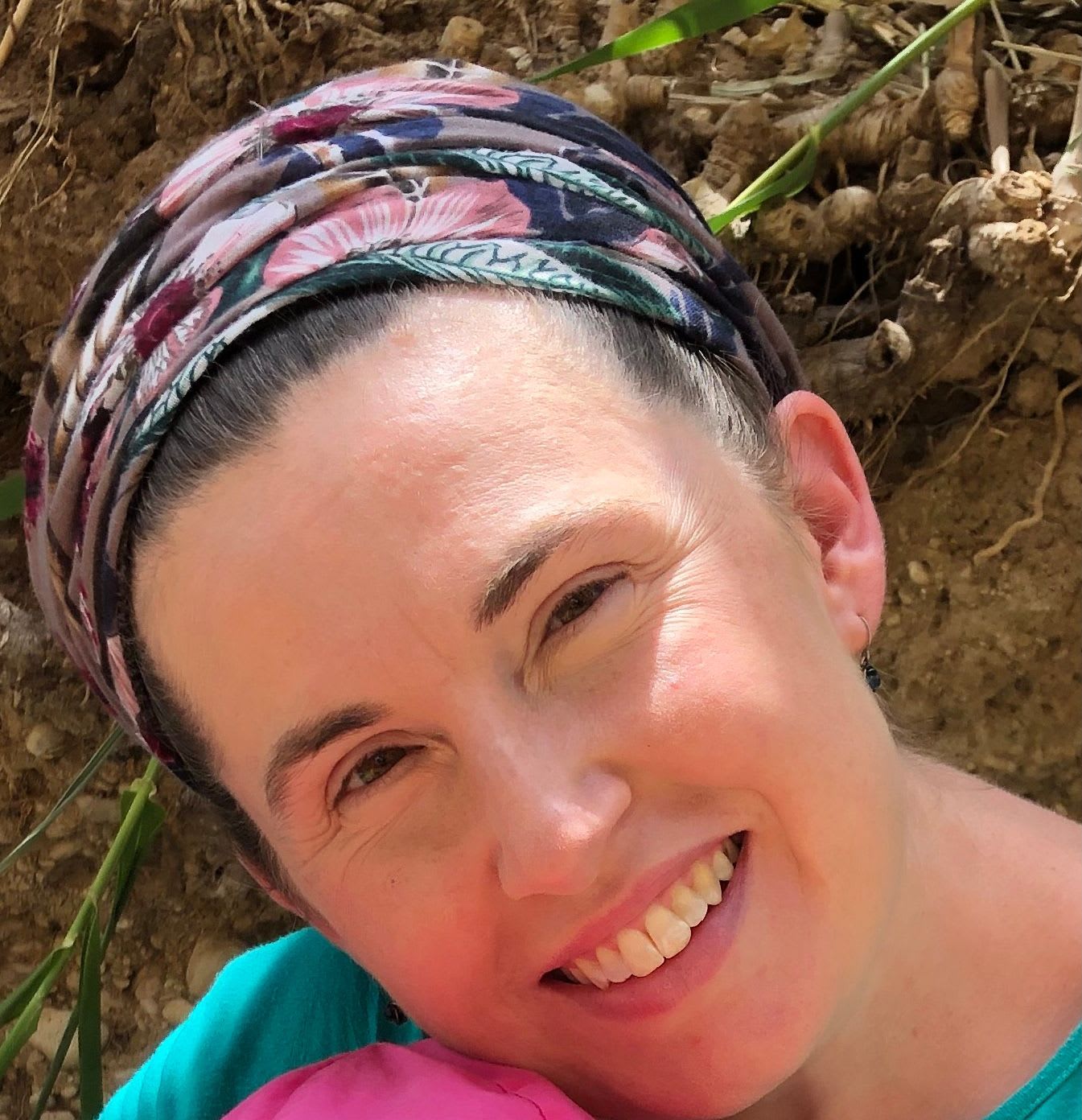 Posted by
Sarah Perron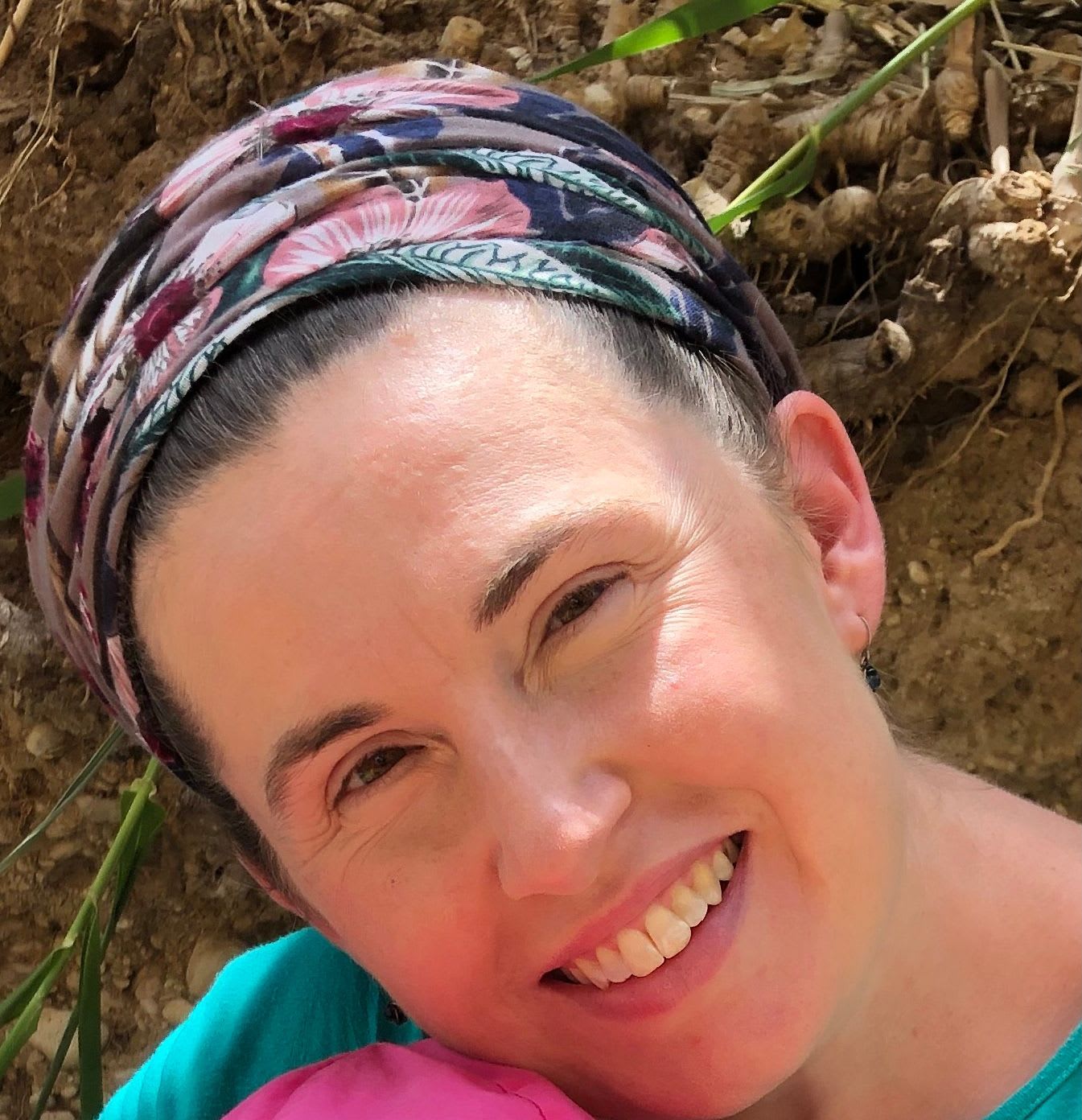 Sarah Perron
Life Coach and Writer
Offering perspectives for personal realignment and empowerment.
Sarah encourages you to reach out to her with requests for advice! Please send your questions to [email protected]
My children's schools are now requiring that they be tested for COVID regularly in order to attend. I am against testing, but really want my kids to be able to go to school as usual. What do I do? 
When we're in a tough situation where none of the choices seem good, it can be really helpful to lay out all the options we have. Sometimes, we have more than we think, and it's a reminder that we always have a choice.
So, it seems to me that you have four main options here (if you think of others, add them to the list!):
1. Test your kids, report their test result, and send them to school.
2. Don't test, fill out the report form anyway, and send them to school.
3. Ignore the testing and reporting, send them to school and hope no one notices.
4. Pull your kids out of school.
As you consider these options, ask yourself the question, "What is my most important priority in this situation?" Is it for your children to attend school? To help them feel safe? To take a stand by refusing to participate in something you don't believe in? To maintain complete honesty? Or is it something else? Once you identify your priority, the path you need to take will become much clearer to you.
Another question to ponder is: What actions do you think are justified on your part given the current situation we are in? We're living in times where the people in power are creating systems and rules that are based on fear and lies, and not on the truth. Your children's basic right to receive education at school is being held over your head. What are you willing to do in order to preserve your freedom, and what are you not willing to do? You might find that the way you approach your life now is different than in times past, that your values and priorities are shifting. That's okay. Be fully present in this moment - what do you feel is the right thing to do right now?
Lastly, I will speak to you as a fellow parent. What do you feel is best for your kids in this situation? Kids are experiencing psychological pressures and stresses today that are different from anything that has come before. What will help them feel stable, safe, and healthy? What do you want for them? I believe that if you listen to your heart as it beats with love and concern for your children, you will know what to do. Wishing you much peace and conviction as you make your decision.
I had all these dreams and plans for my life, and then COVID hit. Everything turned upside down, and now I feel like I can't have the life I was trying to build. How do I deal with this feeling of loss?
I hear the deep pain in your question. It is so hard to have plans for your life – and it sounds like you had some great ones – and then for something to happen that changes everything. And COVID really has changed everything, for you, for the world. I am holding space for the great loss that you feel and encourage you to do the same for yourself. Acknowledge the feeling; give it and yourself some compassion.
Now, I encourage you to consider a new thought. It may not be an easy thing to hear at first, but bear with me. The thought is, "What if the ways my life has been changed are actually better than anything I could have planned for myself?" I know, right? How could I possibly say such a thing? Yes, I hear that it feels like what you wanted has slipped through your fingers. Dreams and goals that you've worked toward and longed to achieve with all your heart are now gasping for air. But as crazy as it sounds, I believe you are being handed a gift and opportunity.
When we are put under pressure, as we have been for the last few years of COVID, we have a few choices. We can give up and lie down or hide and pray for it to be over. Or, we can rise to the occasion. We can transform. We can let that pressure squeeze strengths out of us that we never knew we had. We can come closer to who we were meant to be in a way that never would have been possible if everything had "worked out." We can find ourselves, our mission, our purpose. 
So, my questions to you are these: Who can you become because of your loss? How can this experience be transformative for you, instead of debilitating? What beautiful things can emerge because of the pain?
I believe that everything happens for the good, even the things that seem like the absolute worst. I don't know if you share that belief; if not, I encourage you to give it a test drive. Challenge it. See what good you can find in your life, what good you can now create for yourself and others. You may just end up with some new dreams that are better than anything you could have imagined. May you be strengthened to rise!
Help! My kids have had to go into isolation repeatedly because of contact with COVID-positive people at school. We're all going insane at home! I feel so helpless and unstable. What can I do?
I will start with a huge acknowledgment of how much you are holding right now. It is an incredibly challenging time to be a parent with all the intense experiences that are flying our way with regard to our kids. The mental health of both parents and children is under attack. Take a moment to breathe…
Now, let me ask you this: When you keep your kids home in isolation and everyone goes crazy, what is the source of that feeling? What is the insanity about at the core? Is it simply because everyone is cooped up, bored, fighting, and feeling the disruption of routine? If so, that's totally valid. Not many families can stay sane for long under circumstances like this. 
Or, is it something more? Do you truly believe in what you're doing by following this isolation process set out for us? That it's the right thing to do? Or do you feel forced into it against your will, but too afraid to do anything but comply? Such a misalignment between your beliefs and actions could surely cause distressed feelings.
I believe that the fact that everyone is feeling insane means something. It is an insane situation to put people in! Isolating children and families, restricting their social interactions and freedom of movement, is unnatural and cruel…especially because there is no valid medical reason for it. 
So, I'd like to ask you – What could it look like to step outside the insanity? What can you do to bring your family into a healthier, more stable place? Sure, the school may be telling you that your kids can't attend for now, but the rest is really up to you. You can choose to follow the "rules"; or, you can choose to ignore the whole thing and move about freely. There's this illusion that other people are controlling us right now, but the truth is, we can be 100% in control of ourselves, all the time. The choice is yours. 
It can take a lot of courage to go out for a walk when the neighbors know you're supposed to be in isolation, and to have the conversation with someone who confronts you about it. But the only way out of this thing is for individual people and families to decide they are not going to bow down any longer. I wish you and your family strength and courage to step into true sanity, health, and well-being! 
How can I feel safe these days? I carry this anxious feeling around with me all day because everything seems so scary and uncertain. Is it possible to feel peaceful again? 
I'll start by answering your last question first: Yes, it is possible to feel peaceful again. I truly hope that what follows will help you reestablish a calm, centered way of life.  
The times we're living in can be extremely unsettling. There's a constant stream of negative "news" coming at us all the time – a new COVID variant, a new regulation, tighter restrictions, apocalyptic predictions about what's coming next. Not to mention all the ugly things that happen on social media. If you're plugged in at all, you know - the fearful vibes are raging. 
When you feel that fear and anxiety rise up within you, the first step is to breathe. Fear thrives when air is lacking, so make some time to sit quietly and take some good, deep breaths. It's amazing what even a few minutes of focused breathing can do to dissolve those anxious feelings. 
I also encourage you to acknowledge the fearful feelings. Don't try to push them down or away – give yourself the opportunity to really feel them. Let them run through your body; they can't hurt you. If there's a specific part of your body where you feel the fear the most – for example, there's a tightness in your stomach muscles – you can put your hand there and ask the feeling some questions: What are you here to tell me? What do you need? How can I help you? If you've never done this kind of tuning into the connection between emotions and physicality, it may seem strange at first. But given some time and effort, it's likely that certain insights will come up for you that reveal what's at the heart of your fear. Doing some journaling around these feelings and insights is also extremely valuable.
Another way you can help yourself feel more peace is to be careful how much media you take in. If we want, we can be on our phones 24/7, following every article and new development in the ongoing COVID story. It's good to stay informed but set some boundaries for yourself around how much time you spend focused on world events. Fill your time with things you enjoy, activities that rejuvenate you, time connecting with those you love. Treat your inner world as something to be guarded and nurtured. You may not be able to control what's going on in the world, but you can create conditions for yourself to connect to a peaceful, grounded, happy way of being. May you live in it every day!
Sarah encourages you to reach out to her with requests for advice! Please send your questions to [email protected]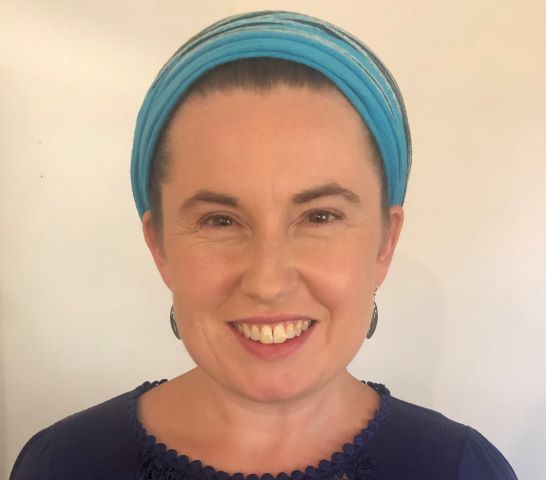 Sarah Perron is a Certified Transformational Life Coach. Her passion is to help people create a powerful vision for their lives, identify and eliminate anything that holds them back, and step into their own unique greatness and mission in the world. She believes deeply in the power of coaching to bring fresh perspectives, ideas, and motivation to anyone who wants to thrive in life. Sarah works with clients one-on-one and in group coaching programs and presents exciting workshops on self-development topics. You can follow her on her YouTube channel Find Your Fire.