Collateral damage: Children suffering far worse than expected from COVID restrictions
Minority children hit hardest, many held back a grade; no cost-benefit analysis
Posted by
Eliyahu Tulshinski
Eliyahu Tulshinski
Writer and Teacher
Focusing on the influence of socialism on public health policy.
Education Week has reported that a study by the curriculum and assessment group Amplify found, "More Than 1 in 3 Children Who Started School in the Pandemic Need 'Intensive' Reading Help." Without "major and systemic interventions," those children "have little chance of reading on grade level by the end of the school year." 
Minority students hit the hardest
Worse yet, the nation's most vulnerable children were the most impacted. Paul Gazzerro, Amplify's director of data science, was quoted as saying,
"Black and Hispanic students, who had lower average reading scores compared to white students before the pandemic, fell even further behind on average during school disruptions."
The actual numbers are troublesome:
"Since the pandemic, the share of 1st graders on track in reading by midyear fell from 51 percent to 37 percent of Black students, 54 percent to 42 percent of Hispanic students, and from 65 percent to 58 percent of white students…
Strained hospitals or strained schools?
While reports on "overwhelmed hospitals" flooded the media, even after citizen journalists documented so many "empty hospitals" that the head of England's National Health Service had to ask Facebook to close the 'empty hospitals' video group, what is actually overwhelmed is the school system. Education Week sounded this alert, 
"a growing group of students across the elementary grades fell severely behind, not just by a little … The sheer number of students in need of intense reading support strains the capacity of schools…"
Forced to repeat school year
The implications of these reading delays are likely to be compounded by mandatory retention laws, as noted by Education Week:
"At least 17 states require districts to hold students back if they are not reading on grade level by the end of 3rd grade, and another dozen allow school districts to mandate retention. In the last year, several states put their existing grade retention policies on hold…" [Emphases added].
As seen in the following graph provided by Education Week, a full 46% of third graders are not reading at the benchmark level.
Minority advocates respond
The Education Trust, a national nonprofit that works to close opportunity gaps that disproportionately affect students of color and students from low-income families, opposes mass retention due to pandemic effects, arguing,
"The research is clear that grade retention is not effective over time, and it is related to many negative academic, social, and emotional outcomes for students — especially students of color who have been retained."
Politico, in a piece called "'Parents are powerless': Students face being held back after a year of remote learning," observed,
"In a pandemic that has caused outsized hardship for Black, brown and low-income families, that could mean wealthy, mostly white kids have the benefit of moving ahead with their self-perception intact while others without the means for tutoring, learning pods or parental assistance will be forced to do the year over."
Not just reading delays
Nature, in January 2022, asked, "The COVID generation: how is the pandemic affecting kids' brains?" Its answer was not reassuring:
"The infants born during the pandemic scored lower, on average, on tests of gross motor, fine motor and communication skills compared with those born before it …" 
The reduction in cognitive performance (including language, puzzle-solving and motor skills) by children born under COVID restrictions is illustrated in the below chart provided by Nature: 
Detriment not attributable to virus
The Nature article specifically noted the cause of the damage to children:
"It didn't matter whether their birth parent had been infected with the virus or not; there seemed to be something about the environment of the pandemic itself … 'We're talking about hundreds of millions of babies' …
"pandemic-related stress during pregnancy could be negatively affecting fetal brain development in some children. 
"Moreover, frazzled parents and carers might be interacting differently or less with their young children in ways that could affect a child's physical and mental abilities.
"Lockdowns … have isolated many young families, robbing them of playtime and social interactions."
No cost-benefit analysis
It goes without saying that health interventions which carry risks require a cost-benefit analysis and, if the benefits do not outweigh the costs, the interventions should obviously be halted if already implemented. 
Unfortunately, no such analysis is being done even by the very entities which identify the "costs" of COVID restrictions.
Children's Hospital Association, representing more than 220 American children's hospitals, for example, provided this "media talking point," as they labeled it, in November 2021, 
"Vaccinations, along with masking and social distancing, are a critical part of confronting and containing the COVID-19 pandemic."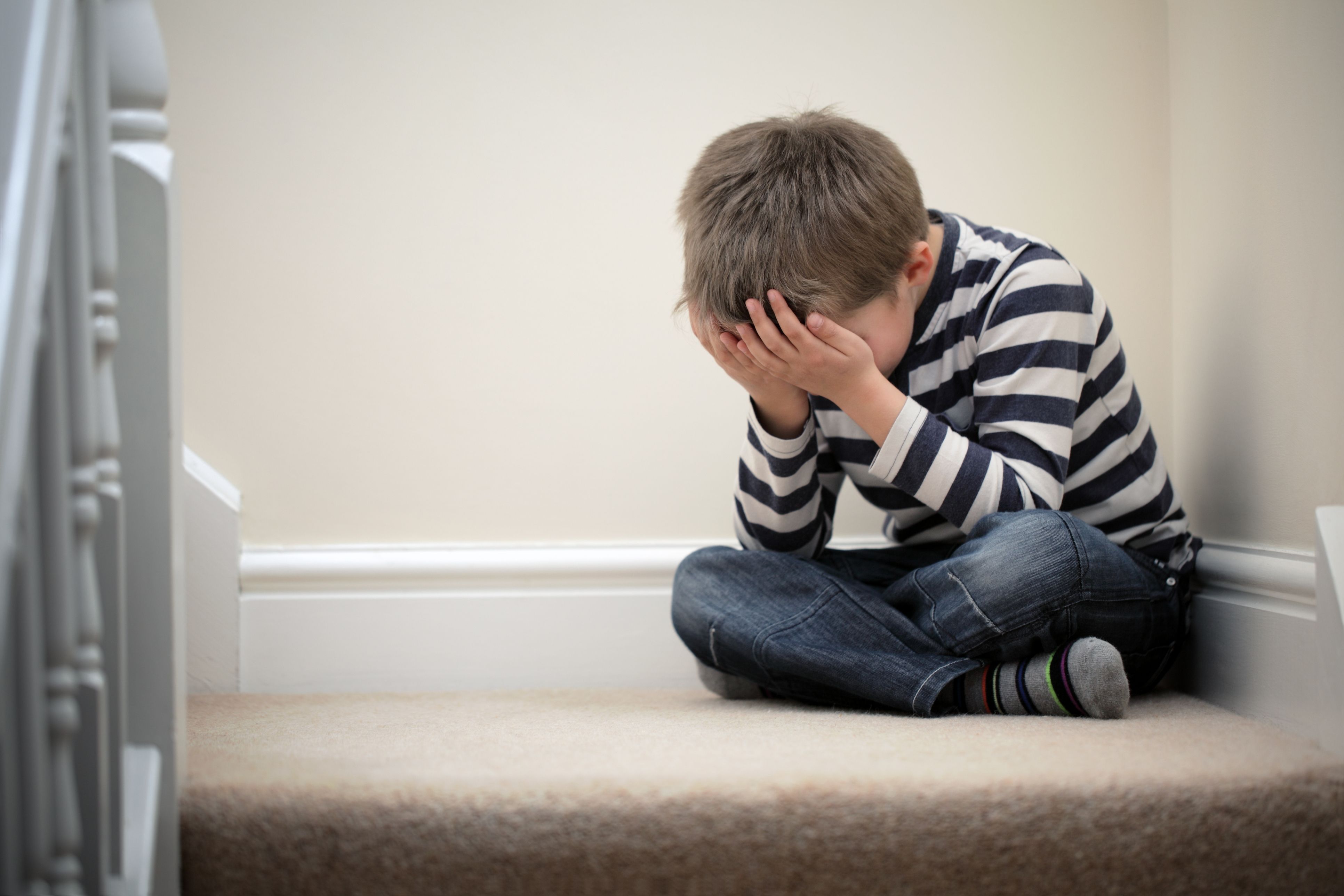 This despite the association itself identifying, 7 Effects of the COVID-19 Pandemic on Kids in an earlier April 2021 article. A brief survey of their findings reveals a great deal to place in the "cost" column:
1. Adult stress …
"You've got parents who are stressed—they may have lost jobs, and there are financial stressors out there," says Gary Blau, Ph.D., executive director of The Hackett Center for Mental Health in Houston, Texas. "There's a whole host of environmental factors that have given rise to significant increases in concerns related to children's mental health …
"Stress in adults brought on by the pandemic could also affect children who aren't even born yet. Medical research has long demonstrated a link between maternal stress and adverse pregnancy outcomes.. studies show the potential for lifelong negative consequences of such shocks, including lower educational attainment, increased likelihood of obesity, noncommunicable diseases and mental health problems."
2. Developmental issues …
"It's no surprise that the pandemic creates all these different potential risks to child development," Blau says
3. Widening education gap …
"'I see a widening disparity of educational attainment given the challenges larger districts in particular have faced throughout the pandemic—especially in our large cities—and just how hard it's been to get schools to reopen in those cities,' says David Rubin, M.D., MSCE, director, PolicyLab, and director of population health innovation at Children's Hospital of Philadelphia."
6. Fewer wellness visits
"From March to May 2020, there were sharp declines in key health services for Medicaid and CHIP beneficiaries ages 18 and under:
More than a 40% decrease in health screenings.

44% fewer outpatient mental health services.

Nearly 75% reduction in dental services."