Back to Center: Who am I to build a better world?
I'm doubting whether I have anything of value to offer, and the question 'Who am I to do this?' is ringing in my head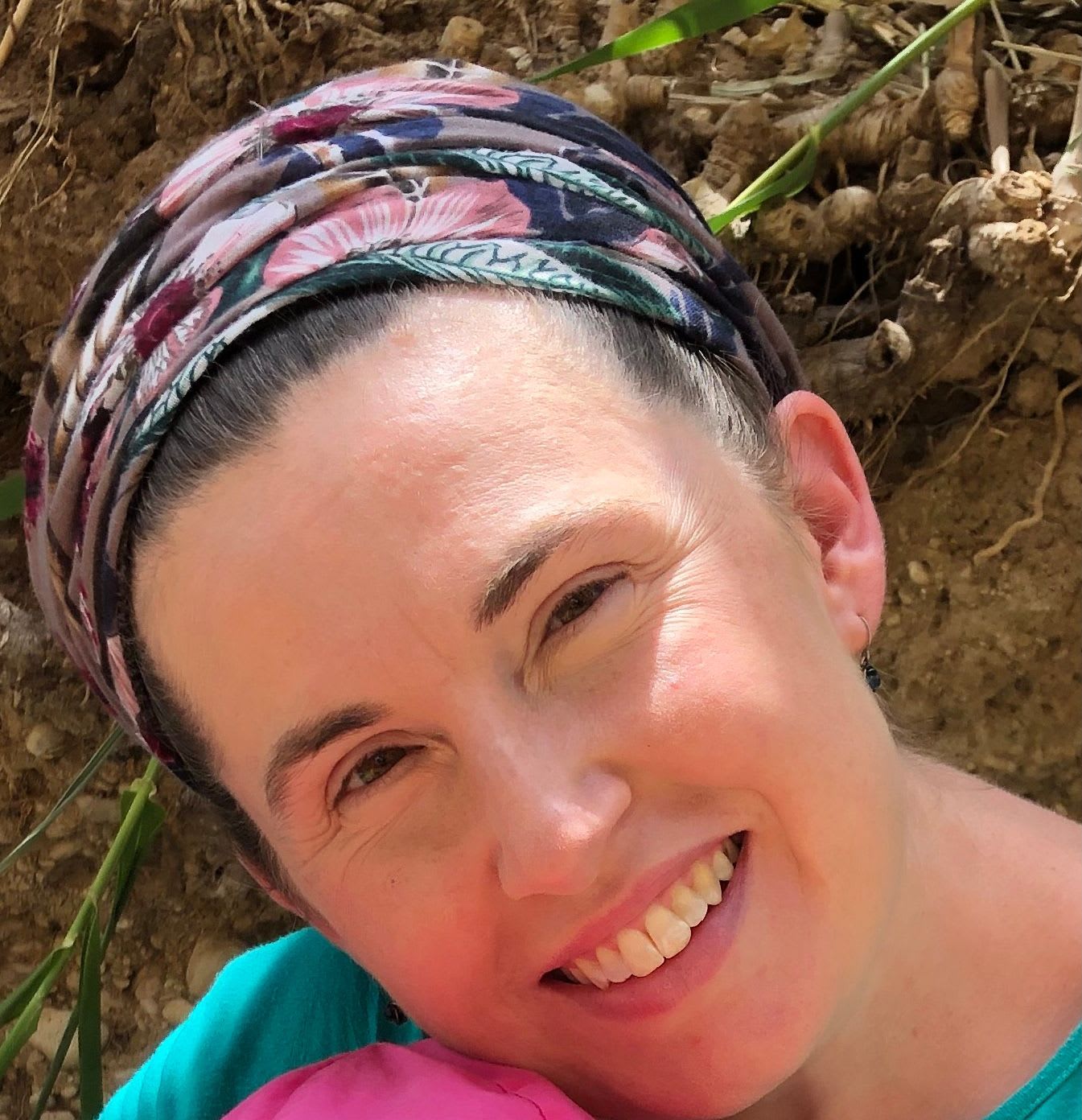 Posted by
Sarah Perron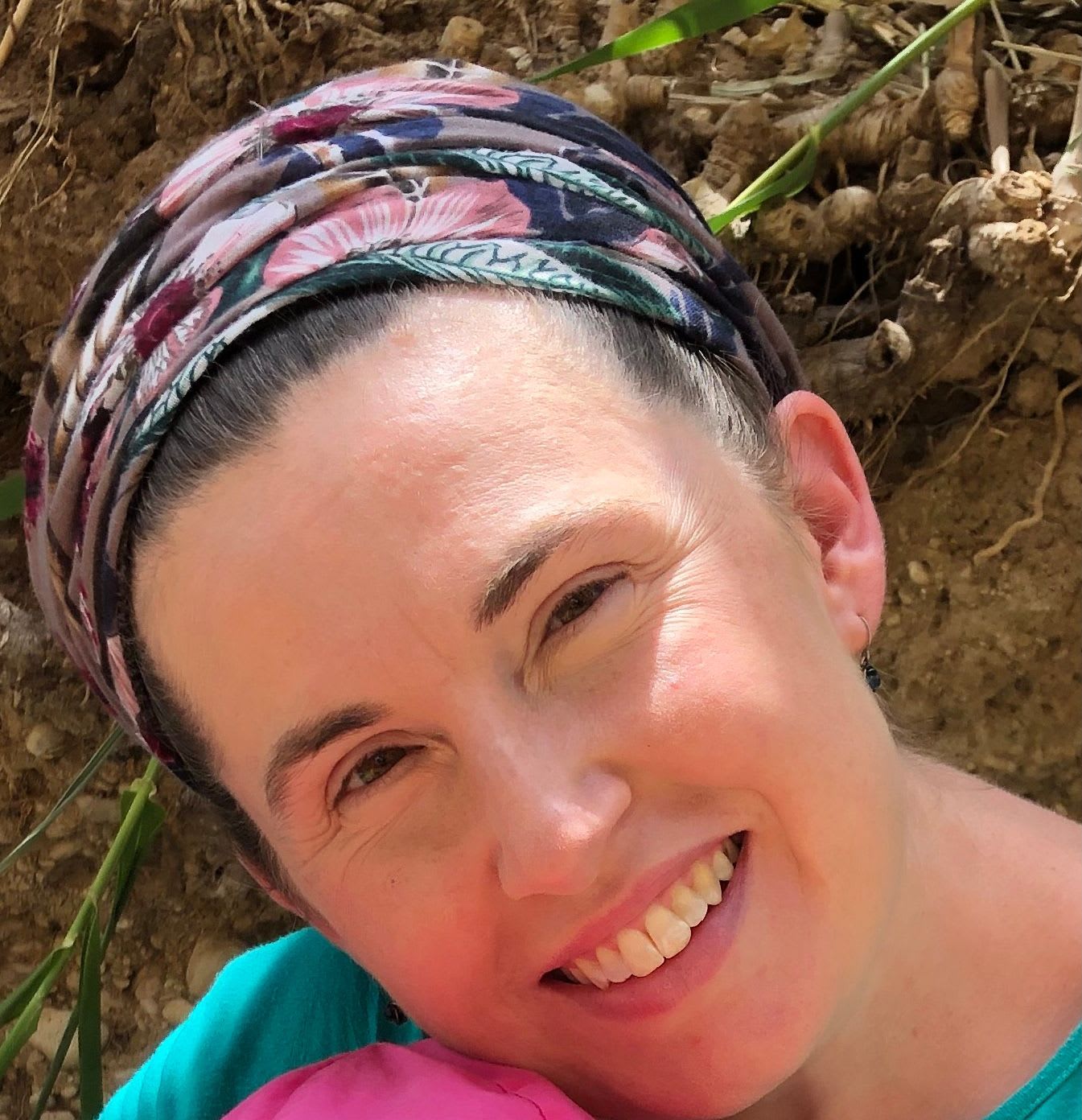 Sarah Perron
Life Coach and Writer
Offering perspectives for personal realignment and empowerment.
The purpose of the "Back to Center" advice column is to provide perspectives for personal realignment and empowered living in the COVID era. Sarah encourages you to reach out to her with requests for advice about self-development and emotional and mental well-being in these complicated times. Please send your questions to [email protected]. Looking forward to hearing from you!
For all other inquiries, please direct your questions to [email protected].
I've recently gotten involved with a group that is working to create a vision for a better world as we (hopefully) continue to emerge from COVID. It's amazing to feel the power of connecting with people who really care about bringing more positivity and love to life, who want to move away from the darkness of the past few years and make something better. There are opportunities for members to share any skills and knowledge they may have that connects with the group's mission. I had an idea for something I could contribute and actually volunteered to do a presentation for the group. But now I'm having a huge wave of fear and anxiety about it. I haven't done much public speaking in the past, and I'm really nervous. I'm suddenly doubting whether I have anything of value to offer, and the question "Who am I to do this?" is ringing in my head. I don't know whether to back out or keep the commitment. Do you have any advice?
Thanks for your question! I want to start off by acknowledging your beautiful desire to participate in a group like this and for bravely offering to contribute your own skills! This is amazing. 
Now, on to your question. I have good news for you: The fact that you are suddenly having these feelings of self-doubt after having stepped out to embrace this new opportunity is a great thing. Want to know why?
Whenever we consider taking on a new opportunity or challenge, and that critical inner voice pops up to nag us with the "Who am I?" question, it means that the opportunity holds huge potential for growth. Those doubts are like little flags waving at us to let us know that if we walk forward and take the challenge, we're going to reach new levels of who we can be. We wouldn't experience those doubts and fears if there was nothing to be gained. Those feelings mean you are in action in life!
You had an initial spark of excitement and inspiration, a thought that you have something to contribute to this group, and you acted on it. The fear is coming to let you know that if you take this opportunity, you will expand yourself in some way. Those scary feelings are never fun, and sometimes we think they're an indication that we should back out, turn around, and run in the other direction. But if you can shift your perspective to look at them as arrows pointing you toward personal greatness, they can propel you forward into something amazing.
So, how do you answer the doubtful voices within? First, write out all your fears. Get all those anxious, doubtful thoughts out into the light on paper. Then, thank your fears! Say, "I know you're here to help me grow and become more of who I'm meant to be."
Envision how you will grow if you take this opportunity to present to the group, what you will create, how you will feel afterward, who you will be on the other side of it. Take the "Who am I to do this?" question, give the feisty answer, "I'll tell you who I am to do this!" and write down all the reasons why you are uniquely suited to rock this opportunity!
The world desperately needs people like you to bring who they are and what they have to give to help create a brighter future. I urge you to make the decision to let your fears help you step forward and boldly take the challenge, rather than hold you back. I hope you'll be able to let us know how that presentation goes! All the best!
****
For as long as I can remember, my son has dreamed of joining the U.S. Army. He's now almost old enough to enlist, but we're running into a major problem: the COVID vaccine requirement. Our family is firmly against the vaccine, and definitely oppose the idea of our son getting it. He also doesn't want the shot, but…his dream. He is heartbroken over the idea of having to give up the army, and we feel torn up about it too. We just want him to be happy and to be able to pursue the path he wants to take in life…Any thoughts on the best way to handle this?
This is a really tough situation. I'm so sorry for the pain you and your son are going through over this challenge to his dream. I have a perspective to offer you that I hope will be helpful. 
Sometimes we run up against obstacles in life that seem immovable, impossible, like they'll be there forever and there's nothing we can do about them. 
But the reality is that life is always moving, shifting, and changing. We've certainly seen that over the past few years with COVID. Some mandates we've experienced that have at times felt like they were going to become a permanent way of life have in fact changed and lifted. We don't know what tomorrow will bring, but we can look back over the last few years and see that the passage of time has brought change.
It may not be possible for your son to join the army now if he's not going to comply with the vaccine requirement, but that doesn't necessarily mean that his dream stops there. The answer may simply be "not now," but that doesn't have to mean "never." Who knows? It may become possible sooner than you think. I encourage you not to give up hope and to help your son to stay positive too.
It may feel really hard for your son to have to wait, but it doesn't mean the time has to feel like a loss. You might try brainstorming together about what he can do to continue to prepare for the army. How can he use this time to be even more ready? What activities can he get involved in that will keep him moving toward his goal, that will keep him feeling excited and hopeful about it? What can help make this waiting time productive and fulfilling?
I truly hope your son has the chance to achieve all that he dreams of, and that the journey there will only help him grow. Best wishes to your whole family! 
****   
So, I'm visiting my parents right now (we do not live close to each other, so it's been a long time). The other day, my father mentioned he was going out for an appointment to get his COVID booster shot. Now, I've known for a while that my parents are pro-vaccine, but I didn't expect to be confronted with it so directly during my visit. I was taken by surprise and didn't know how to react, so I basically said nothing, and off my dad went. Afterward, I kicked myself for making no attempt to talk to him about it before he left. I mean, if I believe these shots are extremely dangerous – which I do – why didn't I try to get him to reconsider? I guess I might have been thinking about all the times people have tried to convince me to get the vaccine, and how intrusive and so-not-their-business it felt, so maybe I didn't want to do the same sort of thing to my dad…or maybe I didn't think talking to him about it would make any difference…or maybe I was scared of how he'd react…I don't know. I just feel really bad about it now and like I should have spoken up. What do you think?
Thanks for writing in! It sounds like it was a tricky moment, and now there's a lot of self-judgment going on. I hope I can offer some perspectives here that are helpful to you.
There are moments where we have a lot of clarity about something we're presented with, where we know exactly how to act and what to say in the moment, where we respond quickly. Then there are other moments where we're caught off guard, don't have our wits about us, don't know how to handle a situation, and the moment passes. Our tendency can be to come down hard on ourselves after an instance like this: "Why didn't I speak up?...Why didn't I act more quickly?...Why couldn't I get myself together?"
But I tend to think that moments like that happen for a reason. Maybe if you had tried to engage your dad in a conversation about the shot, it would have turned into a negative interaction. Maybe he would have been offended or felt it was intrusive. Maybe you would have ended up arguing and saying hurtful things to each other. We don't know. 
We all have moments like this, where we don't act as we think we should have after the fact, and sometimes we can't understand what in the world just happened. What I'm suggesting is that maybe this doesn't necessarily equal failure; maybe it's doors closing on something that's not meant to be, on words that are better left unspoken for a reason we can't understand in the moment.
I'm not at all absolving anyone of the responsibility to make their best effort to do the right thing in life. What I'm saying is that if we are people who generally try our best to do the right thing, maybe a moment where we don't act or don't speak up is exactly what needed to happen.
It's clear from your message that you love your dad and want him to be healthy and well; this incident was not a failure to care. The topic of personal COVID choices is not an easy one to have with those we love. I encourage you to do your best to release the self-judgment and decide how you want to relate to your dad on this issue going forward. Lead with the love you have for him, follow your intuition, and I believe you'll know what to do. Best wishes for health and wellbeing for your whole family!
Previous columns:
Sarah encourages you to reach out to her with requests for advice! Please send your questions to [email protected]
Sarah Perron is a Certified Transformational Life Coach. Her passion is to help people create a powerful vision for their lives, identify and eliminate anything that holds them back, and step into their own unique greatness and mission in the world. She believes deeply in the power of coaching to bring fresh perspectives, ideas, and motivation to anyone who wants to thrive in life. Sarah works with clients one-on-one and in group coaching programs and presents exciting workshops on self-development topics. You can follow her on her YouTube channel Find Your Fire.
You are invited to book a complimentary coaching call with Sarah! Please visit https://calendly.com/sarahperroncoaching/45min to choose a time that's convenient for you. She looks forward to meeting you!